The summer is here, the days are getting hotter... and we are embarking on our 4th children's theatre workshop. We are based in a small village in the Alpujarra mountains in Spain (which are basically the southern slopes of the Sierra Nevada mountains, Granada). To set the scene......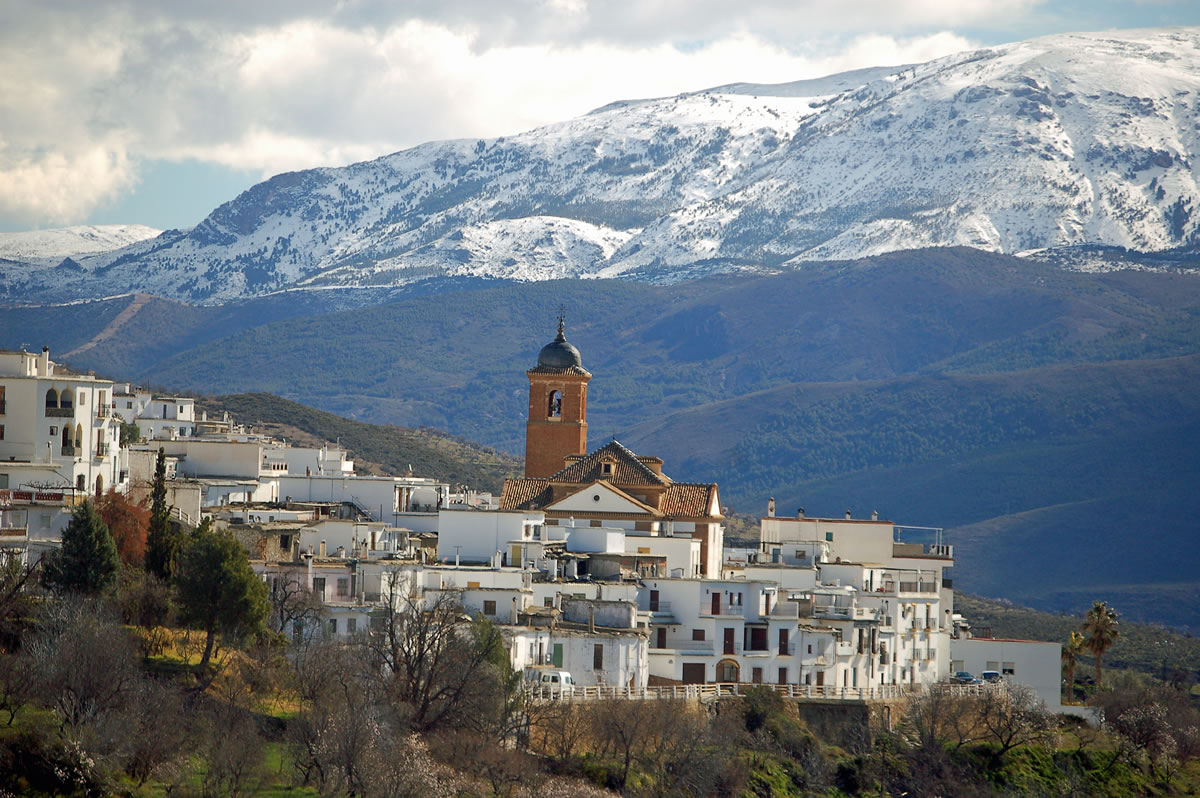 The workshops are supported by a group of (uncomplaining!) parents who throw themselves into prop making and costume design, helping out backstage and lending a hand in rehearsals every year... and somehow come back for more! The classes are led by me (Anna, el dragón) and my friend, Jana. We have managed to convince our husbands (Pablo and Jose Carlos) to try their hands at acting... and they always end up with some kind of key (usually comic!) role in the play.
We have around 20 kids on the group, aged between about 3 and 12 years old (though no doubt the age limit will increase as the kids get older). We give the workshop in Spanish, though about half of the participants come from foreign (usually English-speaking) backgrounds.
The summer holidays in Spain are loooooong (around 11 weeks) and the workshop is a great way of structuring some of that time and it gives the kids somethinginteresting (and a bit cultural) to do. We rehearse from Monday to Thursday, for an hour a day. Friday is kept free for prop-making, shopping for materials and extra rehearsals, should thety be needed (ha ha!). Our goal is to prepare a play to show the rest of the village in the middle of August. So we have 6 weeks of hard work, sweat... and fun ahead of us!
Check out the photos and videos of previous workshops! And watch this spot for news of how we get on this year....